Australian Champion GoldMartini Not That Innocent
Sire: Aust. Ch. Wysiwyg The Thug
Dam: Aust Ch Wysiwyg Incredible Story
Whelped: 24/8/2020
Clear eyes 2022, Clear Heart 2021, PRCD-PRA Clear, PRA 1 & 2 Clear, GRMD Clear, RDEB Clear, OI 3 Clear, Ichtyhosis Clear, DM Clear, NCL Clear.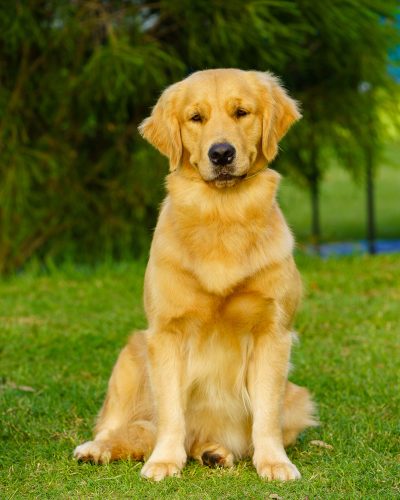 Tuddie at 19 months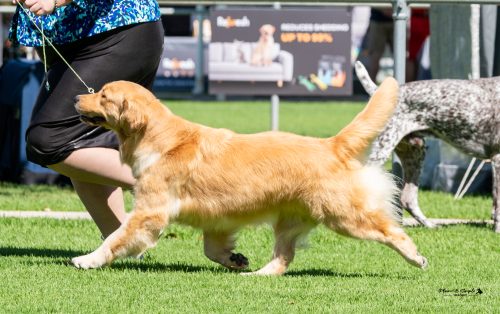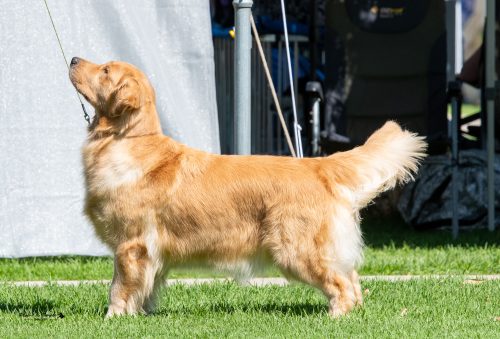 Tuddie
Tuddie is full of spunk and very eager to please. She absolutely loves the show ring and she loves to strut her stuff.
Tuddie also loves doing what comes natural, we hope to complete her retrieving title and ET in the next year.
We are very excited to see what this girl has in store.
Tuddie gained her AUSTRALIAN CHAMPIONSHIP TITLE at 14 months of age and we could not be any more proud!!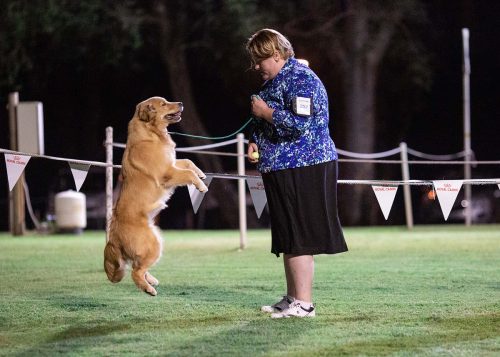 Tuddie (8 months old)
Pedigree of Tuddie

Parents
GrandParents
GreatGrandParents
SIRE 

Aust. Ch. Wysiwyg The Thug

Aust. Supreme Ch./Am./Can. Ch. Edgecombe's Wysiwyg Chaos Bound For Botany Bay
BIS BISS Am GCH Rush Hill Run'n Amuck at Abelard OA OAJ AXP AJP NFP WC VCX SDHF OS
GCH CH Edgecombe's Bay Brynne
Aust. Ch. Wysiwyg She's Got The Look
Aust Supreme Ch Wysiwyg Livnthe American Dream
Aust. Ch. Wysiwyg Two Can Play That Game
DAM 

Aust Ch Wysiwyg Incredible Story

Aust. Supreme Ch./Am./Can. Ch. Edgecombe's Wysiwyg Chaos Bound For Botany Bay
BIS BISS Am GCH Rush Hill Run'n Amuck at Abelard OA OAJ AXP AJP NFP WC VCX SDHF OS
GCH CH Edgecombe's Bay Brynne
Wysiwyg Kiwiana Vs Americana
Supreme Ch Mistymoor Man Of Mystery At Santamaria
Aust. Ch. Wysiwyg Everything U Dream Ov